No-code database tool "Airtable" feels great
There's a limit to use Excel as a databese…
It's good if I could establish relationship between the data easily.
From such background, I recently considered user-friendly database tools.
I had not been using no-code tool until now, but it seems good once I tried.
At this time, I tried using "Airtable". It's a web-based tool that can be used without installation by signing up.
You can create tables with fairly easy operation.

Import from Excel and export to CSV are available
Register form
This is the first thing that impressed me.
You can create forms linked to tables on Airtable.
The forms include fields such as "Name" and "Birth_date".
When the form is submitted, the data is automatically registered.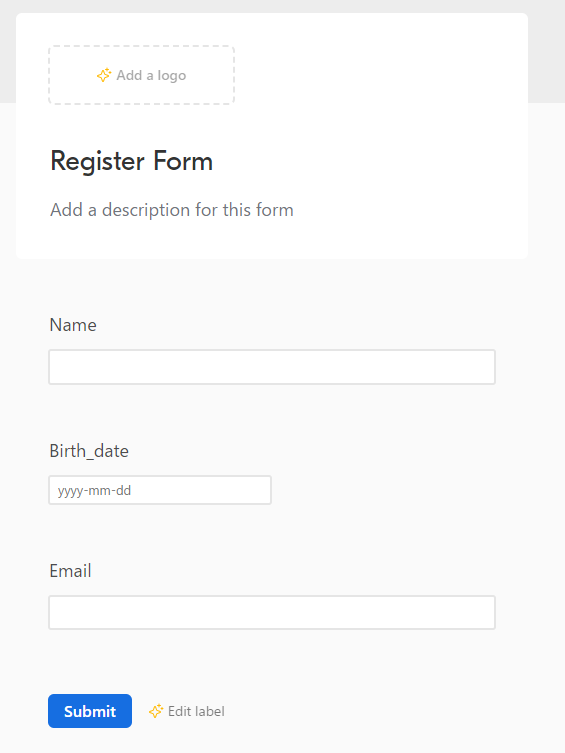 The URL of forms can be shared, allowingindividuals without Airtable account to respond.
That means that people other than the administrator can easily submit their data.
With paid plan, you can also customize the apperance of the forms.
Automation feature
Second thing that impressed me.
Airtable has an automation function that allows you define triggers and actions.
For example:
When data is created in a table (trigger) -> Send an email by using Gmail (action)
By integrating it with the form mentioned earlier, you can achieve:
Users submit the form, including their email address -> Data is created in the table automatically (trigger) -> An email is sent to the provided email address (action)
This enables seamless automation of data entry and email communication.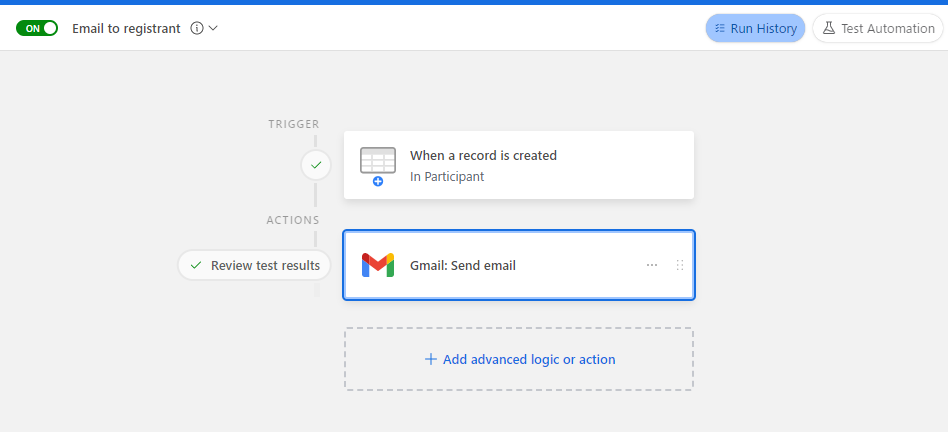 Various views
You can create multiple views with various types in a single table in Airtable.
By changing the view type, you can display data in a calendar format.
Additionally, by setting filters, you can selectively display data that meets specific criteria.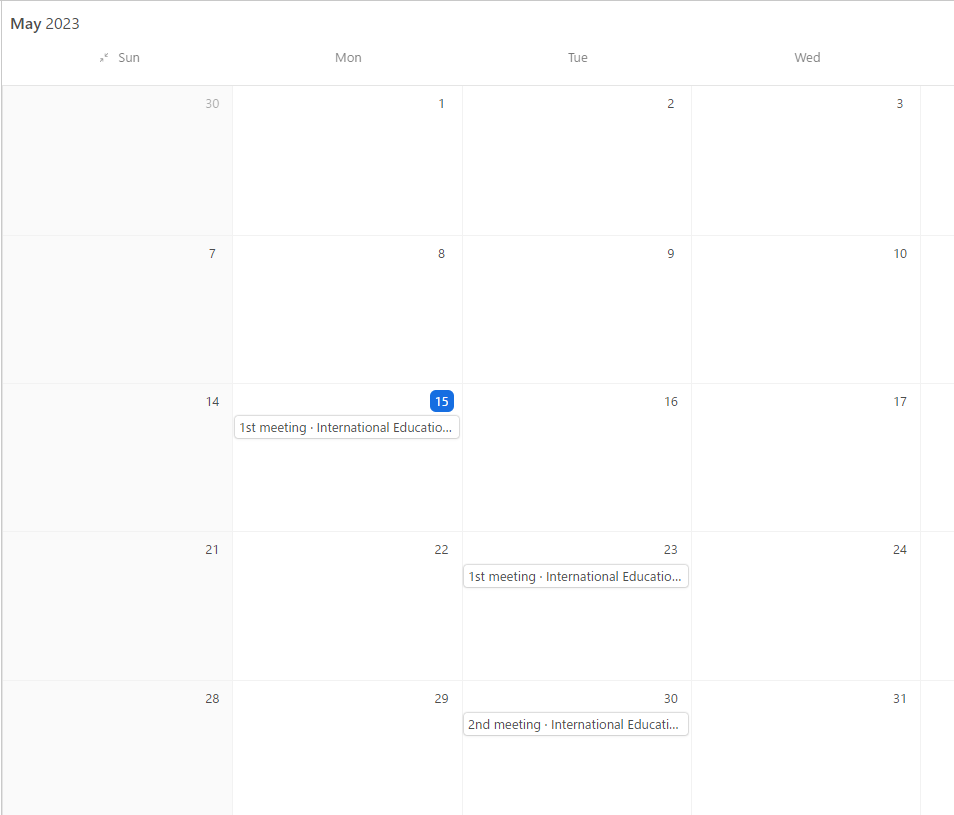 Available for free
The features mentioned above are available in the free plan. The free plan provides a comprehensive range of features that are sufficient for many use cases.
As your needs grow larger in scale, you may find it necessary to upgrade to a paid plan.
For smaller-scale data management, such as within a department, the free plan of Airtable may be sufficient.
The platform is not only easy to implement and use but also quite enjoyable.